DollhouseDesign designs, manufactures and sells modern dollhouse furniture. This page provides more information about our process and our products.
Design

Everything starts with an idea. This can be our own, something we've seen or from a customer. The first step is to convert this idea into a 3D model on a computer. We pay special attention to make sure the scale is correct and the design is not only easy on the eyes, but also functional. Then, the design is transferred to our 3D printer, which will create the first prototype. More often than not, the design will need to be tweaked before it meets our quality requirements. Only then will it be added to the webshop.
Do you have ideas or would you like to see something made for you? Please let us know via email of instagram. We will take a shot at designing and printing it for you and add it to our webshop if it works out.
Material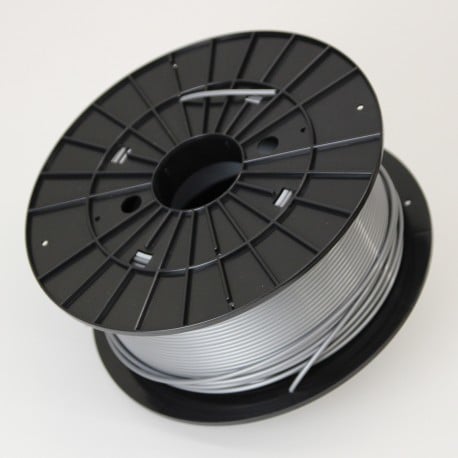 Our furniture is manufactured using a 3D printer from polyactide (PLA) which is body friendly and biodegradable. This makes it a renewable alternative for other types of plastic. It is also slightly flexible and will deform elastically if a force is applied so it will survive most falls. However, pieces can still break off if it lands the wrong way.
A printed item is slightly flexible, so it can give a little bit when pressure is exerted on it or when it falls. The furniture can handle moderate bumps, but if an item falls from great heights or lands unfortunate pieces can break off. The scale also plays a role. The 1:12 furniture, for example, is larger and sturdier. However, you should always handle the furniture with care. Our products are not intended for children.
Printing
Some pieces of furniture take over 12 hours to complete since printing happens layer upon layer. You're probably able to make out the layers if you look closely at one of our pieces of furniture. The Colours page features an overview of all the available colours and you can also order a colour chart. Even though there are already a lot of colours to choose from, we are always happy to add new colours, so don't hesitate to contact us if the colour you would like isn't listed.
Ordering
You can look at all of our products in our webshop. You can make your furniture highly personal by choosing your own colours, sizes and, for some designs, mutiple models and by combining furniture and accessories. This is the reason everything is made to order and why it takes some time (1-4 weeks) before we can ship your products, even a simple chair easily takes three hours to print. We will notify you up front if it is busy and give you a clear indication of the expected delivery time. We always package our products carefully and enable you to follow your package using track and trace. In case something unexpected happens we will always look for a way to meet your expectations. We're happy when you're happy.